COME PLAY OUTDOORS
Fun for the Entire Family!
COME PLAY OUTDOORS
Fun for the Entire Family!
About Our Park
Emory Bar RV Park is a family owned business that was established in 2007. The campground and RV park are located just 18 km outside of Hope in the beautiful Fraser Canyon. The park offers all the outdoor amenities as well as a great location with tall evergreens and beautiful mountain views. The Hope family has a heart for history and there is much to be discovered for anyone looking to learn more about what an important place Emory was during The Fraser River Gold Rush and construction of the Canadian Pacific Railway. 

 30 Campsites

 35 Long-Term Full Serviced RV Sites

 Large Pull-Throughs

 Full Service 30/50 AMP

 Shower & Laundromat

 Children's Play Area

 Security

 Fire Pits (Firewood Available)

 Satellite, WiFi and Internet Available

 Outdoor Gazebo for Entertaining

 Adjacent to Sidecar Cafe

 Large Picnic Area

 Clubhouse Available for Special Events
Trailer Rentals  |  min. $90/night. Please inquire.
Sani-Station available.
Our Rates
Based on 2 persons per night – Canadian Funds.
Only one camping unit per site.
Only one vehicle, one family, or 4 adults per site.
Extra charge for pets, extra vehicles / trucks / Rv's or tent trailers.
---

Yearly Rate (Includes Maintenance, no hydro)   |   $5220.00
Monthly (Full Hookup)   |   Peak Season: $700.00  |   Off Season: $675.00
Monthly (Water/Electric)   |   Peak Season: $600.00  |   Off Season: $575.00
Campsite (Water/Electric/Sewer)   |   Per Night: $39.00   |   Weekly: $255.00
Campsite (Water/Electric)   |   Per Night: $35.00   |   Weekly: $225.00
Campsite (Dry)   |   Per Night: $25.00
Group Campsite (Dry, #23)   |   Per Night: $50.00*
*Based on one family per site. Extra charges for persons or tents & units.
Dogs   |   $2.00
Sani Dump   |   $9.00
Extra Vehicle   |   $5.00
Extra Tent   |   $7.00
Extra Adult   |   $5.00
---
Senior Discount (65+)   |   $2.00 off*
* No senior discount on weekly or monthly rates.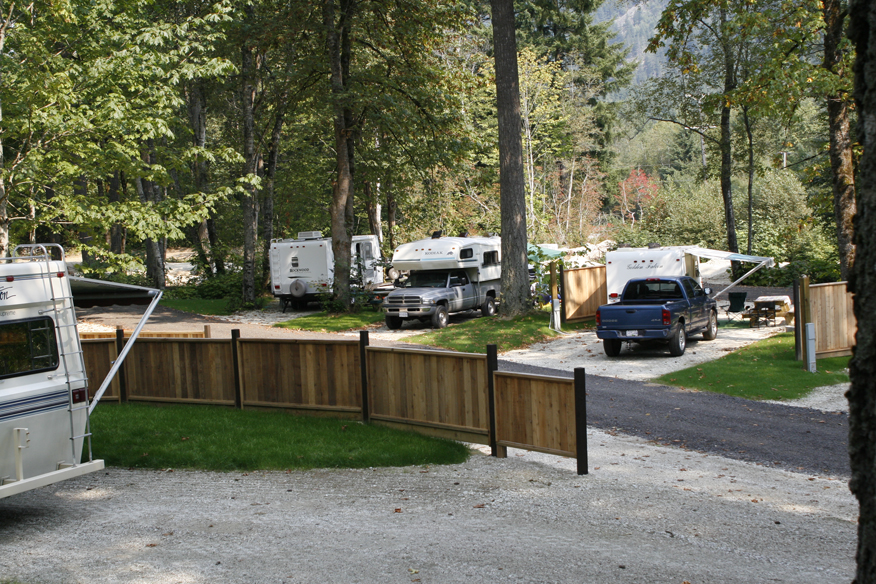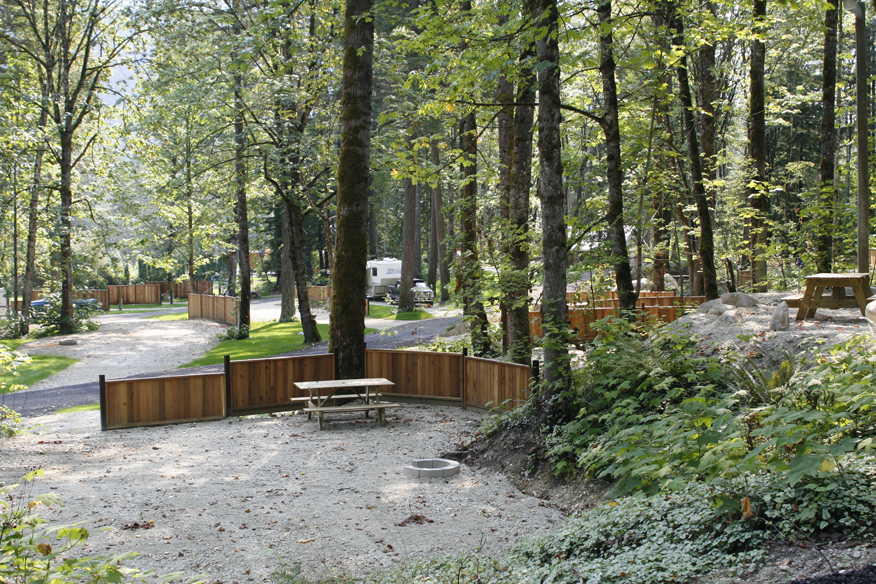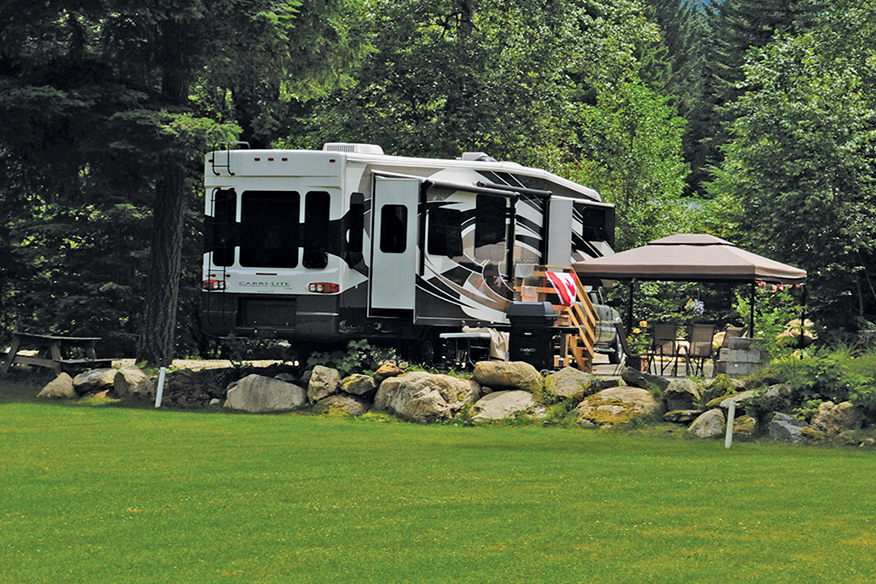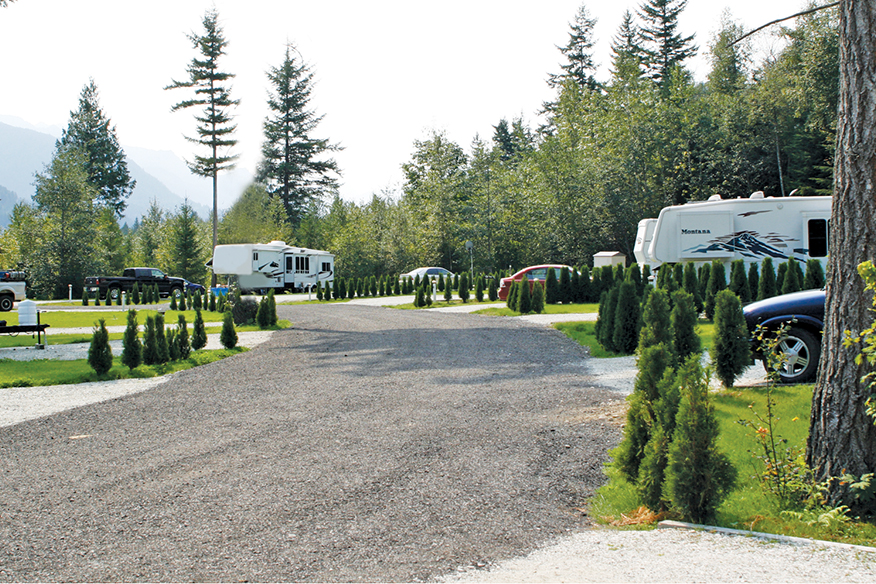 Emory Bar RV Park
28775 Trans Canada HWY
Hope, British Columbia V0X 1L3
Phone: 604-863-2407 / 604-863-0033
Beautiful little place. The campsite is very well maintained, managed and cleaned. Bathrooms with showers. Full hookups at a very low rate. My family and I have an excellent time every time we go. Never had any kind of issues. And the store is right there with everything you could think of. Even a restaurant and liquor sales!
- Jamie Schellenberg
Nice little RV park, with all the usual amenities, the store is super well stocked and the staff were super friendly and helpful. No problem recommending this place.
We have driven by here many times and always wondered about this place. I am really happy that we decided to stay this time. Well laid out, roomy sites, the entire campground was very clean and super friendly staff. Will definitely stay here again.